Anglers urged to react to DEFRA's Consultation on sewage releases into rivers today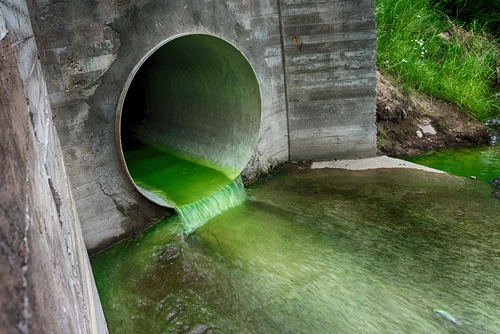 Sewage was released into English rivers 372,533 times last year. Now the public is being consulted about the government's proposals to reduce sewage releases.
Photo: Shutterstock/Netpix
The Salmon and Trout Conservation, Rivers Trusts and Angling Trust are calling on all anglers to react to DEFRA's consultation on its Storm Overflow Discharge Reduction Plan.
The fishery bodies are deeply concerned about the proposals in the government's consultation, which won't deliver the clean water our rivers need until 2050.
The consultation hinges around Combined Storm Overflows (CSOs), which water companies are using more and more frequently to discharge raw sewage into our rivers.
The CSOs, when they were first set up, should only be used to discharge during heavy rain to prevent sewage systems being overwhelmed, but water companies are using this loophole to dump sewage from sewage works, which are out-dated through lack of investment and cannot cope with the pressures of population density and climate change.
As a result, England's water companies discharged raw sewage into its rivers 372,533 times and for a period of 2.7 million hours (see News, June issue).
Following widespread public outcry, and an EA criminal investigation into 2,200 sewage treatment works, the consultation states that tackling storm overflows is a government priority to protect public health and the environment from storm overflow discharges.
Meanwhile, England's water companies have been making massive profits for their shareholders for decades (Thames Water, for instance, makes about £1 billion per annum).
Respond today
However this consultation closes on May 12, 2022, and anglers are being urged to comment on the consultation today.
S&TC's Guy Linley-Adams says: the water companies "are routinely breaking the law" and "the targets set out in the Plan are not only pathetically unambitious – they are also unlawful, in so far as they plan for continuing failure, in some case for up to 30 years, to meet legal requirements that have been in place at least since 1991".
Mark Lloyd of the Rivers Trust says: the proposed action is "too little, too late".
The Angling Trust is asking for as many anglers and angling clubs as possible to respond to the government consultation on Storm Overflows before May 12. The full consultation, in which the public are asked to respond to eleven questions appears here
The Angling Trust has produced a full guide to responding, and this can be read at this link
Share