Specially tagged Brenig fish could win big prizes for three lucky anglers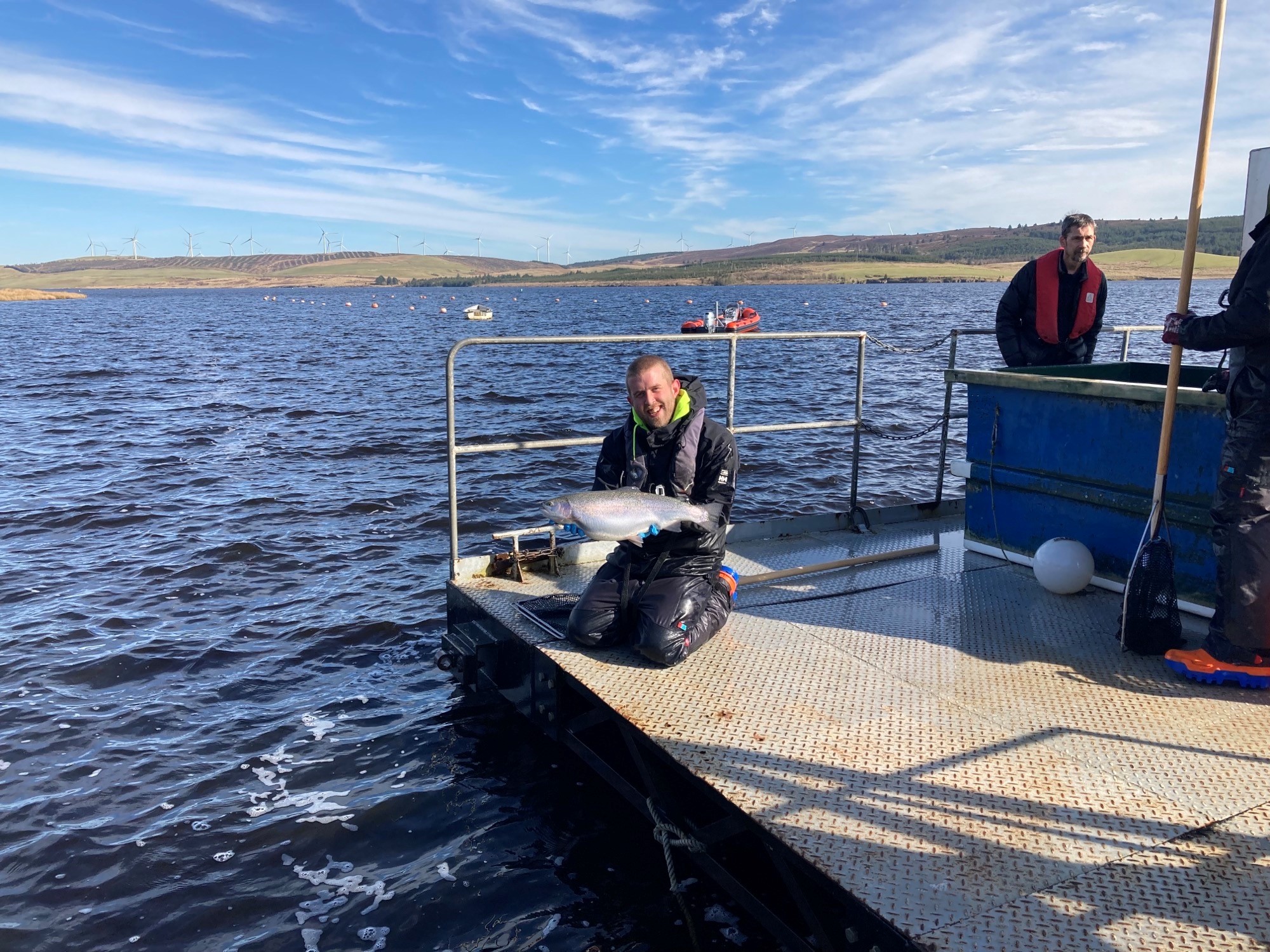 Llyn Brenig fish farmer, Jack Finney, stocking the lake this spring.
Fly fishers catching a trout on North Wales' Llyn Brenig reservoir this season could discover they've landed more than they bargained for.
The reservoir was recently re-stocked and, in amongst the trout introduced to Brenig were some specially tagged trout, which could be worth £1000 to the lucky captor in a free competition.
The tags used are floy-tags, inserted into the back of the fish near the dorsal fin, and used by fishery scientists to monitor stocks. The idea of floy-tagged fish competitions comes from abroad, particularly the US and Australia.
Brenig anglers catching a tagged fish are simply invited to photograph the fish and collect any tags and return them to Llyn Brenig Visitor Centre or email photographs with the details on the tag.
Free entry
Entry to the competition is free, and tagged fish will be introduced throughout the season, which ends on November 3. Then, on November 5, a prize draw of all the tags submitted will take place, and the captor of the first one drawn will receive £1,000, the second will receive a prize of a full season ticket (worth £357), and the third prize is a half-season ticket (£214).
Brenig season starts on March 18. In addition to the usual stocking, 300 extra large rainbow trout (some at over ten pounds in weight) have also been introduced into the season's stocking. Friday forecast is for mild temperatures and a southerly wind.
For further details on the tagged fish competition entry, rules and regulations go to: https://llynbrenig.com/events/tagged-fishing-competition-2022/
Share